The Health of your Business
Do you need more than the out-of-the-box transactional reports in Xero? We enable you to understand the key SaaS based metrics for your business by helping re-envision your Xero data in ChartMogul.
Understand your MRR movements, churn, lifetime value, cohort retention, and a lot more!
Boost Your Sync with Custom Sidecar Logic
Billing data is messy, systems are customizable, and you bill in a way that works for you. We have the ability to quickly add custom logic to your sync with Xero so that it works for you - while also working for ChartMogul.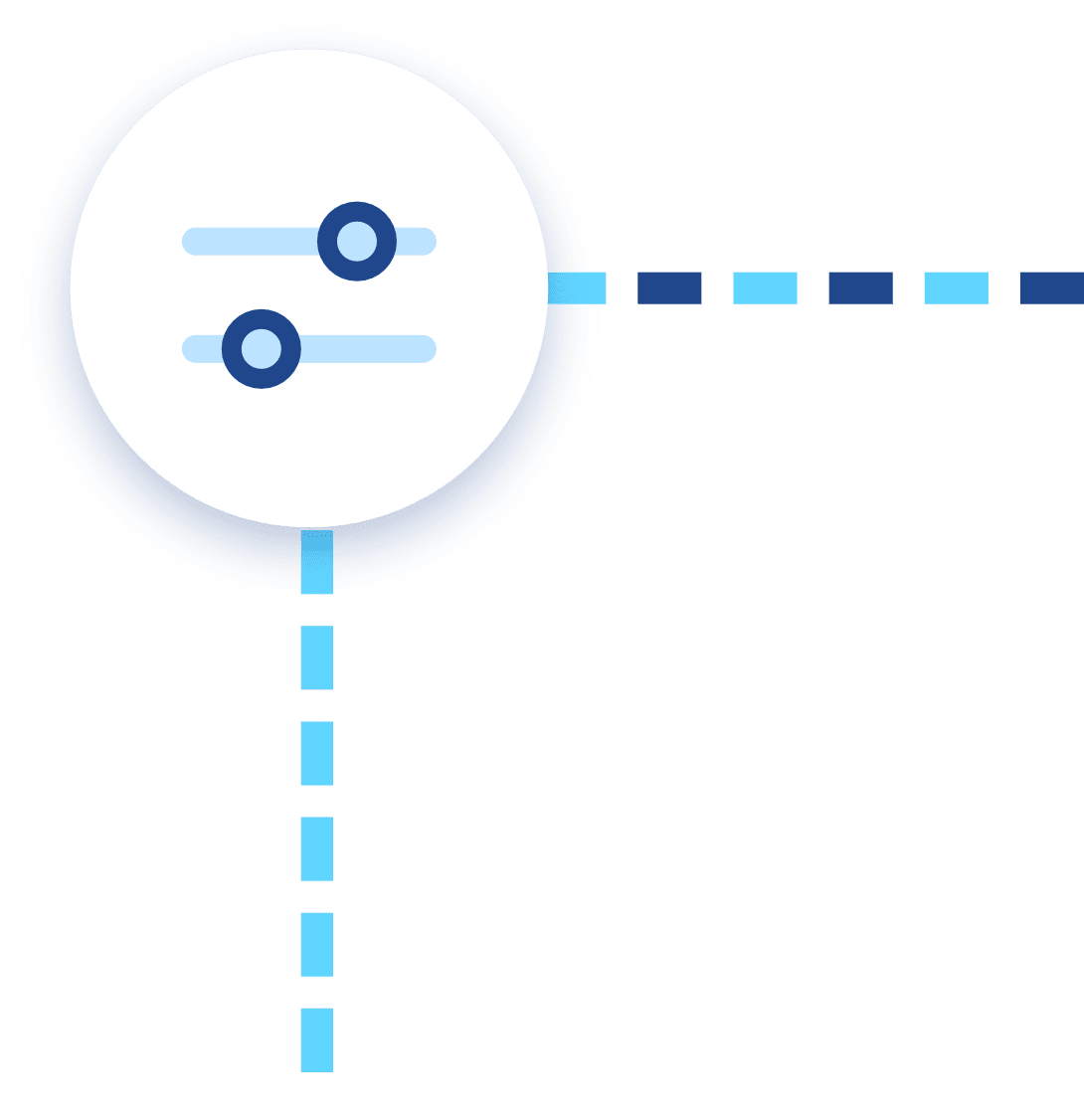 How it Works
Connect your SaaSync account to Xero and ChartMogul
Review our best practice suggestions to optimize the automated sync
Transactions with all of the necessary data will auto-sync to ChartMogul continuously
Transactions with partial data will sync to the SaaSync dashboard for your review
What is ChartMogul?
ChartMogul is a subscription data platform that makes it simple to consolidate, clean, segment, and visualize your billing data. It enables you to better understand your key SaaS metrics such as MRR, LTV, Churn, and cohort retention.
Pricing Starts at $49/mo per Connection Source
Based on Monthly Transactions*
* Transactions are the count of line items synced in the form of Invoices, Credit Notes, Sales Receipts (if enabled), and Payments.
** Custom sidecar logic is an additional $50/mo.
Frequently Asked Questions
1. What does the SaaSync integration for Xero do?
The integration pulls sales information (invoices, credit notes, receive money transactions, and payments) and transforms the data into a way that it can be connected and sent to ChartMogul.
2. How does the SaaSync integration for Xero work?
When pulling the data from Xero it will try to automatically transform the data into the required format for sending it on to ChartMogul. For data that has the appropriate information, this is an automatic process. For data that does not have the necessary information, the transactions are sent to a review queue in SaaSync where you can manually update the missing fields on the record before sending it on to ChartMogul
3. What are some best practices that I can do when entering transactions into Xero so that most of my sales information is automatically synced to ChartMogul?
There are a few things that can be done at the time of creating the invoice, credit note, or receive money transaction that can greatly improve the integration.
Setup and use Product/Service specific to the product plans and other one time things that you sell. For example "Gold Plan", "Silver Plan", "Training" or "Implementation". Invoices need to be coded with the proper Product/Service identifier. Depending upon how much detail you care about, you might have a set of Product/Service that look like:

Gold Plan (Monthly) - Monthly Subscription
Gold Plan (Yearly) - Annual Subscription
Training
Implementation

Or if you want to be able to easily identify one time items as they relate to your subscription products:

Gold Plan (Monthly) - Monthly Subscription
Gold Plan (Yearly) - Annual Subscription
Gold Plan - Training
Gold Plan - Implementation
Etc.

Be consistent with usage of Product/Service in Xero. The "Gold Plan" should ideally be limited to the subscription fee associated with that product. If there are other one time charges (training, implementation, etc) those should be a separate product/service such as "Training" or "Gold Plan - Training".
Any time you use the Xero repeating invoices feature to generate subscription based invoices, as long as the template includes a standard Product/Service on the line item SaaSync is able to automatically classify the required information needed to send the information to ChartMogul.

Any time that you create a manual invoice, credit note, or receive money transaction in Xero, use a standard Product/Service and put the service period dates for the subscription in the line item of the invoice. SaaSync is usually able to automatically parse that data and send it to ChartMogul. For example:

If you create a manual prorated invoice (for a partial period upgrade / downgrade) you should do two things in the line item description field. Include the word "prorated" and include the service period dates.

Be consistent in entering date formats for the service period dates. We recommend the ISO 8601 date standard which is YYYY-MM-DD. However, we do and can support other formats as long as they are consistent, they include year, month and day, and they are of one of the following patterns:

YYYY MM DD (recommended)
MM DD YYYY
MMM DD YYYY
MMMM DD YYYY
DD MMMM YYYY
Any of the above formats where they are separated by either - , / or space. For example, all of these would be acceptable: YYYY-MM-DD, YYYY/MM/DD, YYYY MM DD, or YYYY,MM,DD

When entering a date range for a service period, there are two things to consider.

The start date of the subscription is anchored. For example:

Weekly subscriptions the start date should be anchored to the day of the week. So if a subscription starts on Friday, each subsequent period would also start on Friday.
Monthly, Quarterly, and Annual subscription start dates anchor to the numeric day of the month. A customer with a monthly subscription set to cycle on the 2nd of the month should always be billed on the 2nd.
The caveat to this is start dates in months that don't have an anchor date. In this case, the start date of the subscription should be anchored to the last day of the month. Thus, a monthly subscription starting on January 31 would renew on February 28th (or February 29 in a leap year) and then again on March 31st.

The start date and end date are both inclusive of the date range. Thus a monthly subscription starting on the 15th of October would end on the 14th of November. A weekly subscription starting on Friday would end on Thursday, etc.

The good news is that you don't have to be perfect. SaaSync tries to understand the intent of the subscription and will make very slight modifications to the end date if we feel that the date was entered incorrectly by a day.
4. What about invoices that we create that are one time, non-recurring invoices that are not associated with a subscription?
First, our system will look for the word "one time" or "one-time" in the line item description and if it detects it, it will automatically treat it as a one time item.
Second, as a best practice, we suggest that you use a Product/Service that is different from one associated with a subscription. If you do that, from the SaaSync dashboard you can select "Product" and you will see a list of your items. By selecting a product as "one-time" it will always be treated as a one time transaction from that point forward.
If you do neither of those two suggestions, the data will come into the SaaSync review queue where you can classify the invoice item as "one time" and it will be synced to ChartMogul as such.
5. What if I have transactions in Xero that I do not want to sync to ChartMogul, perhaps they already sync via another system?
For invoices, credit notes, and receive money transactions if you'd like SaaSync to auto-ignore the entire transaction, you can include the phrase[exclude] in the `Reference` field. This can be done for both recurring invoices or manually created invoices.

If you have custom requirements for excluding certain transactions, perhaps you have a unique custom invoice numbering system, contact us and we'll gladly look into options that work for you.
6. What if I do (or don't) want receive money transactions synced to ChartMogul because the data is (or is not) already synced via another billing system?
If you got to the dashboard and find the Xero integeration and open the data source settings, under "Options" is the ability to include or exclude receive money transactions. By default they are excluded.
If you have any questions around this or want to discuss it with us further, please contact us.
7. Does SaaSync handle invoices that have discounts or tax on the invoice?
Yes, tax and discount data is properly handled and sent to ChartMogul.
8. What versions of Xero does SaaSync support?
We currently support all versions of Xero.
9. How often does the SaaSync for Xero integration sync?
Subject to change, but right now it runs every 10 minutes. Thus an invoice added in Xero may take up to 10 minutes before it's reflected in ChartMogul.
10. What user permissions do I need to authenticate SaaSync to Xero?
The user must have at least Standard user permissions.
11. What are the known limitations of the Xero integration?
Xero does not have the concept of subscriptions. By following the suggestions in the previous FAQ questions the integration can be mostly automated - though from time to time there may be transactions that require manual entry. That said, the integration will likely never be 100% automated like our integrations are to other subscription based billing platforms. Because Xero does not have the concept of subscriptions, when a customer churns it requires the user to enter the cancellation of the subscription in SaaSync. It is also possible to leverage the auto-cancellation feature in ChartMogul - though that feature does have some drawbacks.
When sending Xero data to ChartMogul, we strongly recommend setting your churn recognition setting in ChartMogul to Always recognize cancellations as churn at the time of cancellation. This allows us to properly set the churn date that the billing system provides. This is a global setting and will affect all data sources.
12. What if I have other questions?
Contact us, we're always happy to answer any questions or jump on a call to discuss your use case further.
Get Started Today
Get started for free! Create an account and setup your sync pipeline to start your first sync today!
Create Free Account
No Credit Card Required!
About Xero
Xero is world-leading online accounting software built for small business.
Get a real-time view of your cashflow. Log in anytime, anywhere on your Mac, PC, tablet of phone to get a real-time view of your cash flow. It's small business accounting software that's simple, smart and occasionally magical.
Run your business on the go. Use our mobile app to reconcile, send invoices, or create expense claims - from anywhere.
Get paid faster with online invoicing. Send online invoices to your customers - and get updated when they're opened.
Reconcile in seconds. Xero imports and categorises your latest bank transactions. Just click ok to reconcile.
Find out more or try Xero Accounting Software for free.